Strawberry Big Delicious Creamy Wafers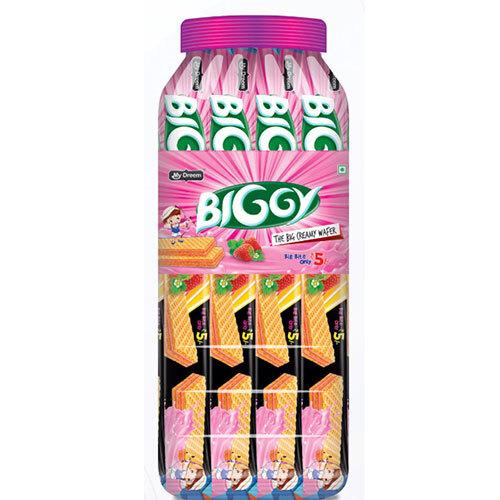 Strawberry Big Delicious Creamy Wafers
Product Description
Strawberry Big Delicious Creamy Wafers are the snacks of delicate crisp shell wafer. These wafers are lined inside with smooth and delicious creams. They can be melted well in your mouth. The wafers are included with the good quality ingredients and are utilized to make monetta luxury cookies as well as cream seasoned wafer sticks. These snacks are included with a flavorful creme filling and function well as the truly delicious treat. These wafers are best to use on gifting occasion, festive gathering and celebration moments. Your love ones will love these treats as these are the perfect accompaniments. They are pleasing for the kids and are ideal for many occasions.
Strawberry Big Delicious Creamy Wafers Features:
Function as a ready to eat snacks.
Can be added as topping on the ice-creams.
Best accompaniments with coffee as well as other confectionery puddings.
Can be garnished on cake, ice-creams and other desserts.
Suited for making many confectionery creativities.