Orange Big Delicious Creamy Wafers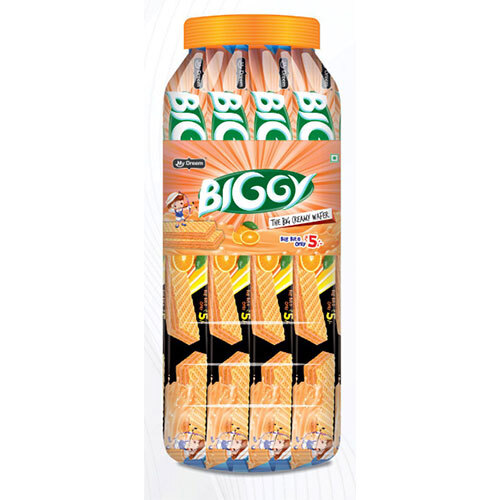 Orange Big Delicious Creamy Wafers
Product Description
Orange Big Delicious Creamy Wafers
Orange Big Delicious Creamy Wafers are the delicious and healthy snacks. The said delicious wafers are something which are super crunchy and flavorsome. These wafers are the flawless alternatives to the greasy chips, candies, and even chocolates which are harmful for the body. Orange Big Delicious Creamy Wafers are the wafers of unique flavor. These are the best solution to the untimely cravings. These are apt for those, who want to look for both crunchy and creamy.
Key Points:
People with sweet tooth can opt for these wafers of less calories and more taste.
These are enriched with zesty tangy essences.
The wafers are best who want citrusy fun.
Functional as the best and non-messy snacks, which are perfect to be kept in the bag well.