Kesar Lollipop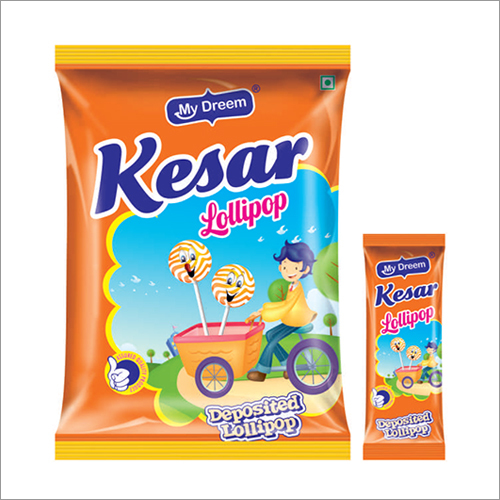 Kesar Lollipop
Product Description
We are a Madhya Pradesh, India-based manufacturer and supplier of Kesar Lolipop that is specially made for birthday parties as a gift for kids. It is added with natural sweeteners and flavoring agents to provide a natural Kesar-like taste. The candy is fixed with a non-toxic plastic stick. This delicious sugar-boiled confectionery is added with an acid regulator and stabilizer to contain its natural taste for a longer period. Buyers can get this product in sealed packages at a low price range.
Kesar Lolipop Features:
Good solubility in mouth.
Natural and refreshing feel.
Zero toxins and artificial colors.