Banana Big Delicious Creamy Wafers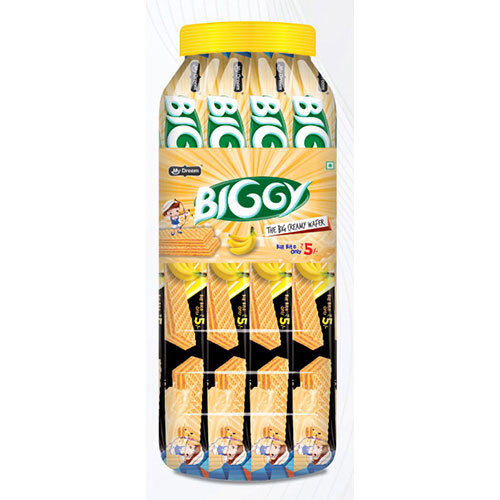 Banana Big Delicious Creamy Wafers
Product Description
Surprise the kids with the high-quality Banana Big Delicious Creamy Wafers. These are available in big sizes and are the popular snacks. These are extremely nutritious and have a creamy taste but crunchy texture. They are best ways to woo the kids as they are their favorite snacks. These wafers are the sweet treat enriched with the unique flavor of banana. These have no spices and function as a healthy snack item. These snacks are best to munch on, anytime and anywhere.
Crunchy Wafer Biscuits Features:
These are functional as the significant source of many vitamins as well as minerals.
Included with substantial amount of fiber and good taste.
They are simple to eat and can be served as the snacks for kitty parties, evening snacks and others.
Popular as the kid-friendly fruit snack.